So I know that they are considered a mega frump fashion item, but I can't help but adore sweater clogs. I have been in love with them since I was a kid in New England. I remember envying all the popular girls in school with their cozy
Steve Maddens
. It actually wasn't until last fall when I snagged myself a pair finally and I wore them every. single. day.
I absolutely cannot wait for the weather to get cooler down here so I can start wearing them again :) They are so comfy and perfect for Texas winters since it doesn't get cold enough for boots outside a couple weeks each year.
I actually found some really cute pairs I'd love to buy on ebay but I don't know if I can justify having more than one pair. Probably not... but here they are anyway.
And I just love this dressy pair...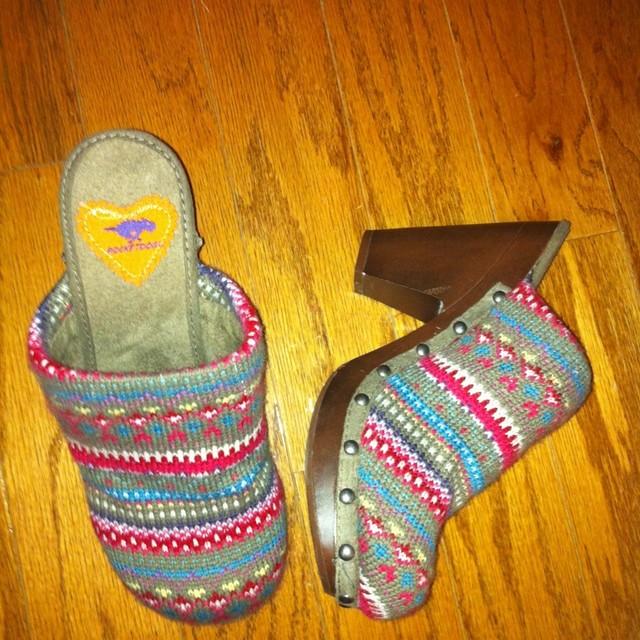 Fabulous Rocket Dog Sweater Mules - $28.99
We'll see if I add any to my wardrobe this season :)